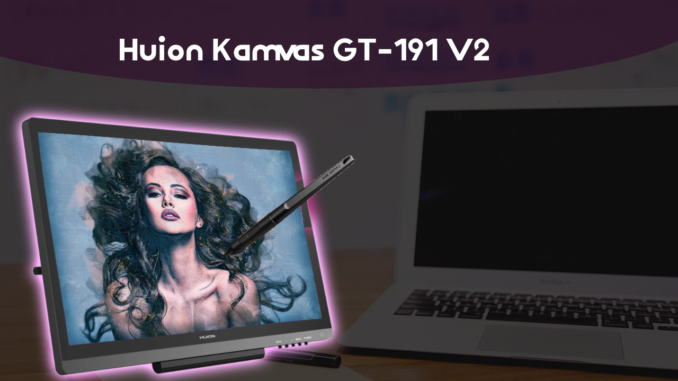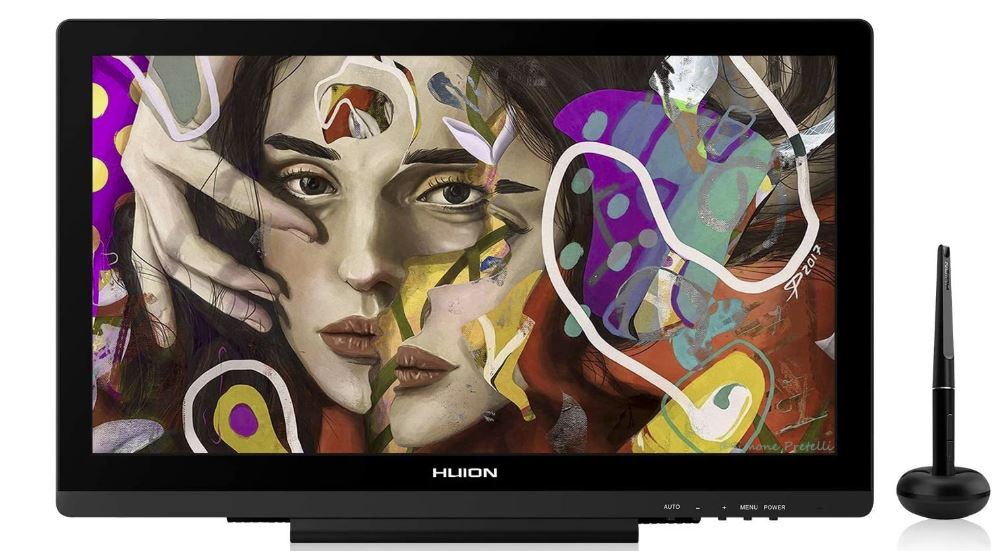 The Huion Kamvas graphics screen is a great addition to any graphic artist's arsenal – it is 19.5 inches, meaning lots of space to work on designs or animations. Alongside that, the pen that comes with the monitor is battery-free, so no need to worry about purchasing batteries!

It is designed to fit well in the hand and feel like an actual pen or pencil would. It supports 8192 levels of pressure sensitivity, making it even more realistic to draw with! It runs very smoothly, with fluid lines and minimal lag even with bigger projects.  
The screen itself is HD and very clear – the colours are bright, and the anti-glare glass surface helps in giving your eyes some rest even while you keep working. The screen's stand can be adjusted for your comfort – anywhere between 20 and 80 degrees!
The Huion KAMVAS GT-191 V2 19.5-inch pen display tablet boasts a big body rectangle screen making it a perfect device for creative designers. Its 19.5-inch is a  significant feature making this device a great choice for designers and illustrators. This desktop-like passive pen display has a resolution of 1920 x 1080 delivering high-end quality to the image you see on display or whatever you create. The GT-191 screen border is slimline and comfortable hold.
It is designed to fit well in the hand and feel like an actual pen
Huion Kamvas G-191
£330.79 was £449
Pros
Easy to set up and use even by beginners
Adjustable stand
No battery needed for the pen
Free pen holder and extra nibs included
Compatible with most software
Cons
Some calibration issues may surface (easily fixed)
No express keys
Limited software included