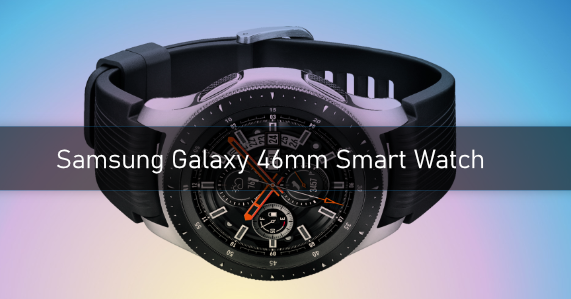 This Galaxy
smart watch
is an amazing value for money – it offers plenty of applications and customisability along with great battery life. It is sturdy, water-resistant, and helps you keep on track every single day. It will remind you of not only your meetings, but also to take a moment to breathe when your levels of stress increase, or to stop when you had too many cups of coffee. It is so customisable and multi-functional I do not even know where to begin.
The Samsung Galaxy 46mm Smart Watch has built-in GPS  and will show you
your running routes, how long they took and what pace you were running at, as well
as how many calories you have burnt. It allows you to reply to texts or calls from your wrist rather than dig through your backpack in search of your phone! It's not only a great smart watch but a fitness tracker all in one!