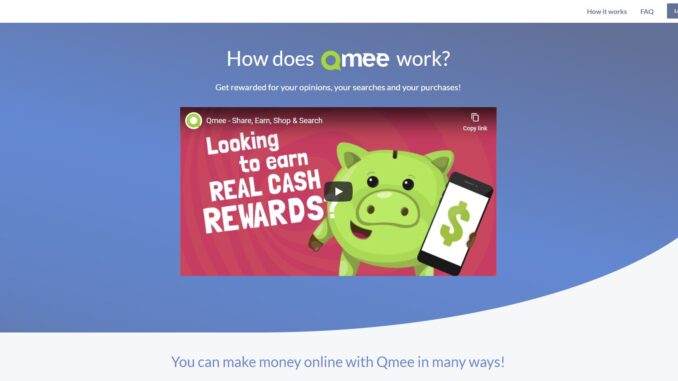 Qmee is an online survey platform that allows you to take part in paid surveys from the comfort of your own home.  We have tried numerous survey sites before and decided to take a look at this promising website.



To get started we headed over to https://www.qmee.com and created an account.   During the sign up process you have to complete various questions so the site can build a profile about you.  This data is then most likely used to give you the most relevant surveys.  Once logged in the site is split into three sections surveys, offers, and history.  Your change manage you account in the top right hand corner and click the payment box will give you various options that you can use to cash out any earning.  You can cash out using gift card, PayPal and donate to charity.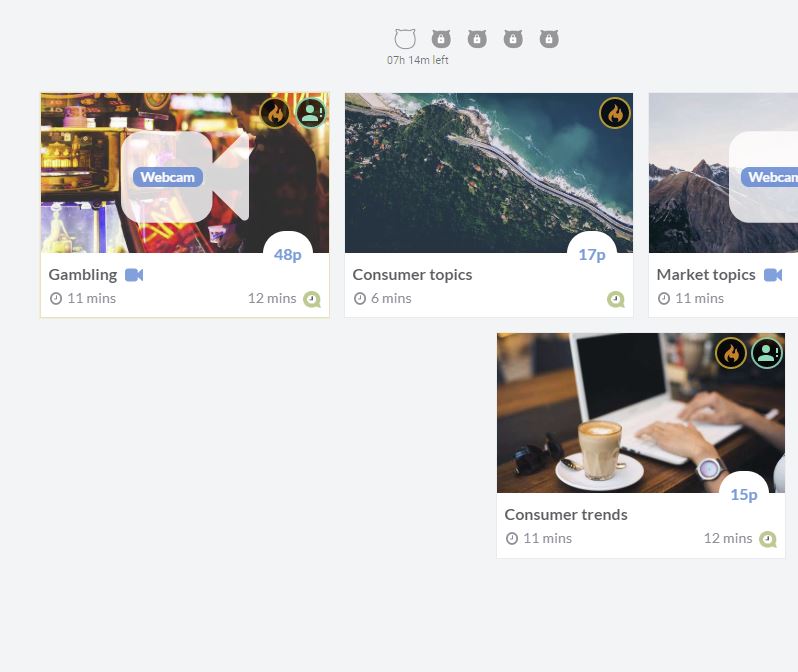 The surveys are displayed under the surveys section and vary in different topics such as general, market, universal.   The surveys each display how much you will get paid along with an estimated time it will take to complete the survey.  When testing we found the estimates to be quite accurate.  The prices for completing surveys seem to be more than typical sites are offering and range between 14p to 90p.
Earning Money Answering Surveys
You only get a certain number of surveys per day and they will appear in your dashboard when available.  This quantity can be increased by completing more surveys in a row as you gain more rewards.  Although you will be presented with surveys it is down to the provider to decide if you are suitable.  You will normally answer a few questions after which if you are selected for the survey the process will continue otherwise you are taken back to the dashboard. 
As far as earning potential goes spending 30 – 45 minutes a day you could earn a small amount of money especially repeating this process daily which in our testing appeared to be successful.
Once you have earned an amount of money you can then transfer this to your PayPal account, select a gift card or donate to charity.