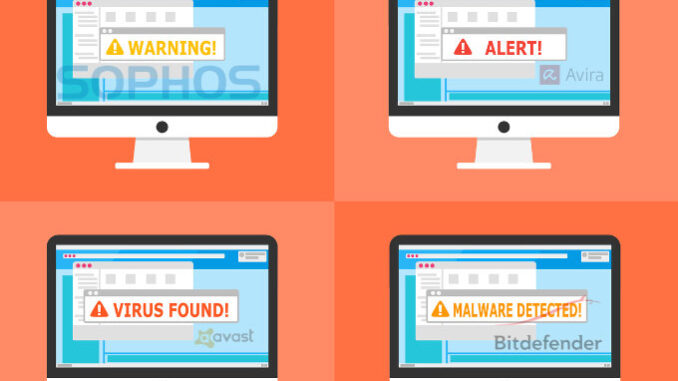 Creators of malware and viruses are always developing new ways to access your PC and other devices. Unfortunately this means in today's interconnected information highway you will need software or systems in place to protect yourself from such threats. These systems will give you the much-needed protection against phishing scams, ransomware, and other types of viruses and malware.
There are free and paid-for software programs available which will give your systems the much-needed protection from prying eyes.  You may have heard of security software from the likes of McAfee, AVG and Norton however there are plenty of others that are worth looking at. 
Here are some free antivirus programs that are available for you to download.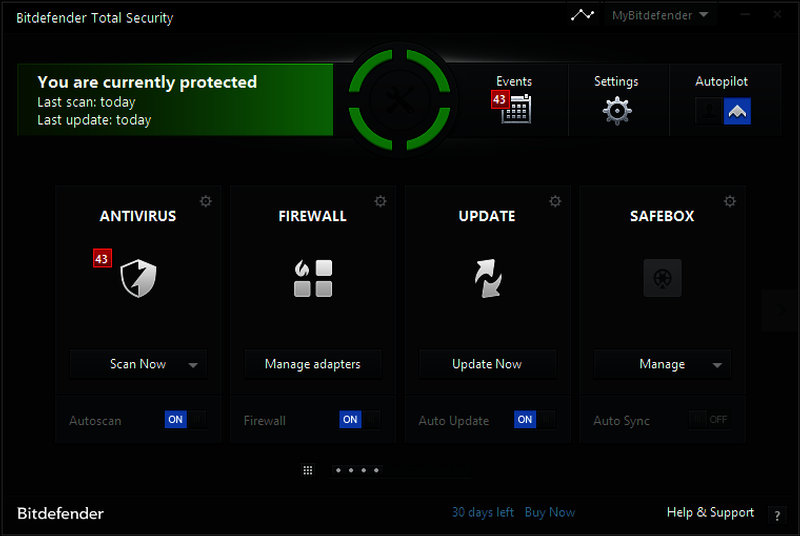 01 – Bitdefender
This free offering from Bitfender is not a resource-hungry program like some other AV software packages.  It installs quickly and does a great job and taking care of all the protect silently.  Unlike other free otherings this program does not frequently pop with ads.  As well as realtime scanning you can also perform on-demand scans to protect against viruses and malware.  You also get antifraud protection and protection against phishing attempts.  Bitdefender has the top detection rate and won protect of the year over on AV-Comparatives.  
Pros: Lightweight and quick to install.  Simply interface.
Cons:  Lacks features the more advanced user may be required
Summary: Great for users to get up and running quickly with the least amount of configuration offering the highest detection rate.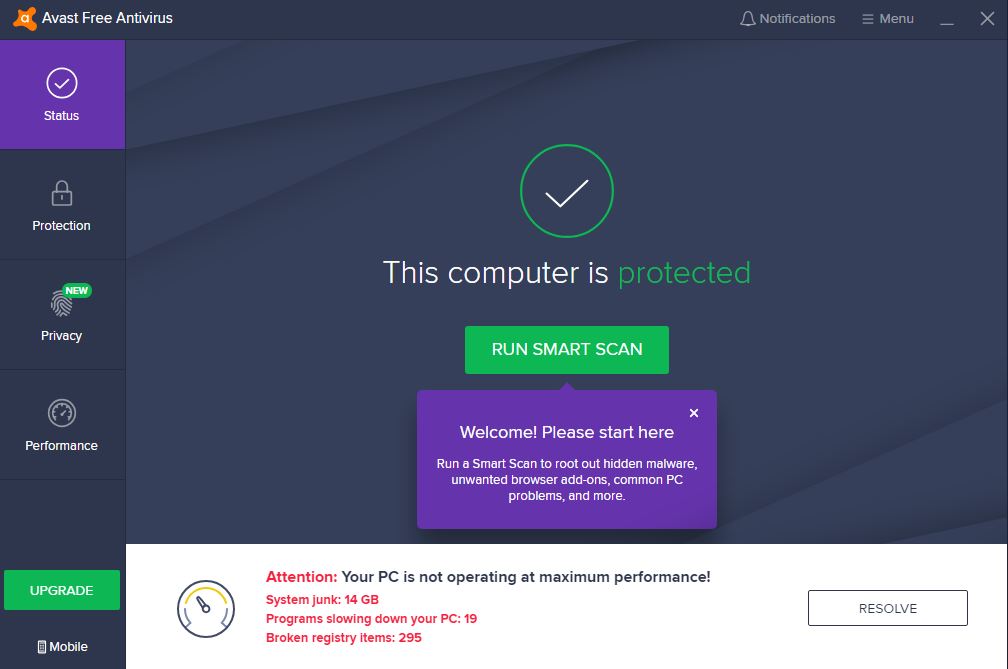 02 – Avast
Avast has been around for many years (founder back in 1988) and in 2016 acquired the third most popular antivirus companies at the time AVG for 1.3 billion dollars.

The software is nicely design and easy to navigate.  As well as realtime protection you also get a file shield, behavior shield, web shield, and mail shield.  They have recently added a password manager to help keep passwords secure and speed up logging into websites. 

Pros: You can see the paid-for features. The user interface is nicely designed.  Automatically adds the program to a do not disturb list once it realizes you actively use a program.   Includes a silent mode.
Cons: Pops up with Ads to upgrade.  Performs scans and tasks that then require an upgrade to resolve.
Summary:  A great free program that will suit any user looking for basic virus and security protection.  Whilst you have to pay for a lot of the additional features for what you get for free is more than enough for most users.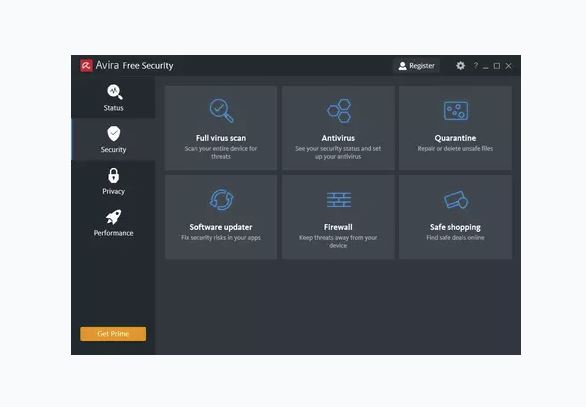 03 – Avira
Avira has a sleek dar interface that under the hood is packed full of features.  You get safeguards a variety of threats, including ransomware, fake and infected websites, and phishing attacks.  As an extra bonus, it comes with a VPN facility that can help protect your identity and surfing activities although this is restricted to 500MB per month.   Unlike other free otherings Avira also comes with tools to speed up and clean your PC.
Pros: VPN protection, PC clean up tools,  Great interface
Cons: detections rates need improving
Summary:  A feature-rich package that will give you more than basic protection
04 – Kaspersky
With over 400 million users Kaspersky's software discovers 360K+ malious files every day.  The free software includes some impressive features such as VPN and web browsing.  In addition to protecting your desktop PC Kaspersky also offers free for mobiles, Andriod tablets and iPad's.

Pros: Protection for mobile devices.  Password manager
Cons: 
Summary: Although not as widely well know in the consumer market Kaspersky's free antivirus is a solid well thought out product from an experienced security vendor with over 20 years experience developing security software.
05 – Sophos Home Free
Sophos Home Free protects against dangerous viruses and prevents malware from affecting your PC. It serves as a line of protection against hackers, phishers, and credit card fraudsters.  Sophos Home prevents users from accessing high risk websites while allowing parents to filter what type of websites are allowed.
Sophos Home is compatible with Mac as well as Windows 7 onwards. It is user-friendly and can be managed from a web dashboard. 
Pros: Excellent for blocking malicious URLs and stopping malware. The User Interface is well thought out and simple to use.  Works with both Microsoft and Apple.

Cons: User account confirmation demanded every single time users open the interface. It does not support older Windows PCs.
Summary: A worthy reliable, and versatile software package meet the needs of the modern online user.